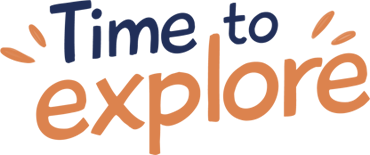 About Us Sahara Gate Tours
Sahara Gate Tours are local Moroccan Berber people, descended from the original indigenous inhabitants of Morocco and more especially, the Sahara Desert. We Organise all the type of Tours and Excursions Authentic Journeys, Morocco holidays Desert Trips marrakech to erg chebbi Dunes or to Zagora Desert Adventure , Camel Trekking Excursions in Merzouga , The best time to visit Morocco depends on what you plan to do and see while there.
If your main priority is to see highlights like Marrakech include Berber Villages Nomad Lifestyle Morrocco Cultutre and Tradutions Enjoy The Moroccan Desertic Camel Trek in sahara , Desert Trips from 5 Days Tours Marrakesh To Fes, Morocco Private Day Tours from the big cities Casablanca Marrakech
Why Choose Us … Our expert team is here to help you and we strive to provide the best support. drivers are qualified,Adventures,Experienced   bilingual local people who will make sure you get the most out of Your Morocco Vacation,friendly local people who   will treat you as a guest not Tourist,
We are willing to show you The of  around Morocco for you to Experience it in on your own, ,If you have a dream of discovering exotic horizons, feel free to contact us ,We invite you to browse through our site to Explore the extensive To our Travel services and Tour Packages,
So we Encourage you to visit us and to join us on this magnificent Trip. We have over 15 years Experience showing clients the best of Morocco. We know Morocco,  are proud of our culture and traditions and genuinely enjoy sharing our passion for all that Morocco has to offer.
Our Team will collect you from everywhere at your Hotel or Riads accommodations , an Airport, railway station or port to start your private tour of Morocco. Our travel experts will create a personalized itinerary based on your individual interests and budget,Whether you are Traveling alone or in a small Groups or couples, families, Friends, students, independent travelers, families
with children , traveling solo, Women's Adventure, solo women have a particular destination in Morocco or willing to take part in our programs
 Our tours come in a variety of comfort levels and lengths to suit your preferred travelling in comfortable transports 4×4 Vehicles, Mini-van or bus.If you are looking for a day Tours & Private Tours we recommend you book as soon as possible with us, this way we will be able
rich traditional influences on Moroccan art, Customs, Clothing, Food ,We get to provide you with a meticulous insight of Morocco,We offer from all the major cities like Marrakech, Casablanca, Agadir, Rabat and Fes. Visit all of Morocco's Majestic imperial cities and Southern Sahara Desert.
Morocco is rarely what visitors Expect and with all its diverse charms it is truly an Astounding. Need a VIP or luxury Tour in Morocco for a Special guest? Our attentive Morocco tour advisers will make surely your Special needs will be met to your complete Satisfaction.
Join us for an Enduring Moroccan Experience, with us we get to offer the best morocco tours.We can start and finish your tour anywhere in Morocco
to reserve your tour and help plan your itinerary.Please feel free to contact us to answer questions about our tours or to discuss your wishes for a customized, unique tour. We look forward to seeing you!